Creating Digital Marketing Champions
Demand for digital marketing Skills have grown disproportionate to the supply, we are here to accelerate your growth using structures & hybrid learning.
Explore Programs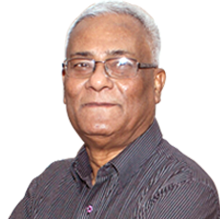 Programs are disciplined by
Dr. Ranjan Das | IIM Calcutta

All DMU programs are disciplined by Dr. Ranjan Das. Dr. Das is a celebrated professor of Strategy Management at IIM Calcutta and India's first PhD in Business Strategy. He is considered to be one of the top 10 strategic management gurus in India with over 44 years of experience in academics and corporates.
Testimonials
The Concepts on competitor analysis, STP, brand positioning, pricing and digital sales are way better than the courses in other online platforms.
The insights are comprehensive and gave a new perspective on how digital marketing works. I was able to implement the strategies right away.
I am so happy, the way you people arrange the same. All inputs shared. Course design, really it was awesome. I and my team will work on this as we are planning to launch new products.
Great insights on how we may leverage the impact of Digital Marketing to address the challenges we are currently facing on a global level and embracing the new normal.
Session covered the marketing in overall perspective. Instructor was very knowledgeable and patient in handling a wide range of questions on the subject.
This is absolutely fantastic stat. The best session so far. Very well structured and each point made a lot of sense. Big Thanks to Mr. Paurav.
I love the frameworks and resonates with me for building on my curiosity. Compliments for running a tight and structured course.