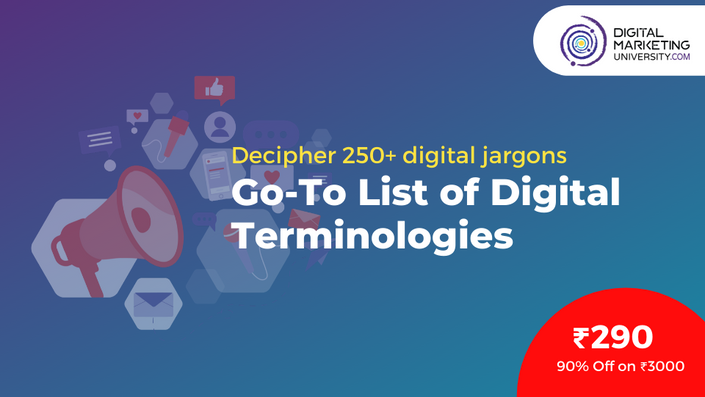 Go-To List of Digital Terminologies
A very handy digital marketing glossary which will help you decipher all the digital jargons!
Your Instructor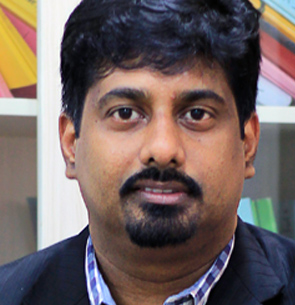 Aji is the CEO of Indus Net TechShu - one of the largest digital marketing agencies in India. With Indus Net & Indus Net TechShu, the overall team size is 700+, catering small to large enterprises over two dozen industries globally. A Google Premier Partner with a global focus and presence.
With over 16 years of experience in high-end digital marketing, Aji is considered a thought leader in the industry. Aji started his career in product development. A programmer and a digital marketer, Aji knows how to blend Tech & Marketing to achieve the right business goals. Aji is a visiting faculty at some of the top Indian and International business schools including XLRI, IIFT, MDI, UPH Jakarta etc. He is also the CEO, Co-founder of DigitalMarketingUniversity.com which trains Business leaders, Marketing Professionals, and Marketing Students on creating ROI-focussed digital marketing strategies.
Aji has delivered keynote speeches at the House of Lords, UK; India-UK Business Summit in London; and various events across the globe. He is also passionate about new-age HR, problem-solving and learning on how to learn in the digital era. He is very active on LinkedIn, you can connect with him to get infected with his passion and energy.
Course Brief & Benefits

Here you have it, your definitive list of must-know marketing terms. Whether you're new to marketing or just need to brush up on some terminologies, this course will help you communicate better with your team members and the clients.

In the digital marketing industry you might find that the digital marketers uses hundreds of jargons that can be confusing, and at times you might not know what they are talking about. This course will help you get out of that.

There are hundreds of common digital marketing terms to know, but these are the ones that you should begin to understand. So, lets get started.

Course Curriculum
Introduction
Available in days
days after you enroll
Core terminologies for everyday use
Available in days
days after you enroll
Testimonials
The Concepts on competitor analysis, UI/UX, brand positioning, pricing and digital sales are way better than the courses in other online platforms.
The insights are comprehensive and gave a new perspective on how digital marketing works. I was able to implement the strategies right away.
The best subjects I have studied during MBA. Live demonstrations and conceptual assignments gave us a hands on understanding of the subject.
A real eye-opener to the vast ocean of possibilities that exists in the social media domain. A must attend for those who want to capitalize on that.
Session covered the marketing in overall perspective. Instructor was very knowledgeable and patient in handling a wide range of questions on the subject.
Budgeting is a complex task in digital. However, the structures demonstrated in the workshop to plan digital marketing spend seem to be really useful.
The content is exciting and worth every minute. It was highly informative and gave useful insights about digital from a marketing perspective.
Frequently Asked Questions
When does the course start and finish?
You get access to the course content for 6 months starting the day you are enrolled for this! The content of the course is upgraded every week and we keep on adding brand new terminologies to keep you updated with whatever new is happening in the digital marketing space.
Why such a huge discount of 90%?
During the hard times with Covid raising challenges for businesses worldwide, we wish to do our bit. Many of our existing clients are facing issues in terms of customer retention as well as managing their teams. As thought leaders in this industry, we realized that the best way to help during these times is to help job seekers, professionals, and students upgrade their skills and make them ready for the coming months.
Who is this course useful for?
Anyone who has just started learning digital marketing. It doesn't matter whether you are a business owner or a student if you are new to digital, this is the first course you should be enrolling in before you get into learning the channels.
Do you have a full fledged digital marketing course also?
Yes, if you wish to learn Full Stack Digital Marketing then we do have a course for you. Visit - https://dmu.digitalmarketinguniversity.com/p/digital-marketing-career-building for more details or connect with us at
[email protected]